After months of planning, we're moving into an exciting phase in our 2-year NEXT initiative, construction! As you know over the next two years we intend to: Pursue People like Never Before, Mobilize the Next Generation of World Changers, and Take Our Campus to the Next Level.

God has already been blessing the first two parts of NEXT beyond my expectations. In fact, highlighted how God has been bringing about life change through NEXT . If you weren't able to attend this inspiring service make sure you watch it on our website. In addition, we've begun work on our campus; reconstructing our front Sanctuary platform and surrounding area to create a more cohesive, updated, and tech-integrated design. In the weeks to come, we'll also see our failing sound system replaced with new state of the art line arrays, more acoustical paneling added to improve sound control, our broken motorized shades over the east and west stained glass windows replaced so those beautiful windows can once again be seen, and new (not red) carpet on the main floor! For more, check out our FAQs.
I'm proud of how responsible our leaders have been in choosing these specific improvements. Everything has been done with a mind to update the sanctuary but to do it as cost effectively as possible. A little bit of investment will produce fantastic results.
You'll remember, during these two years, we will significantly advance our church's mission but we will do it without going into additional debt. Actually, we'll continue paying down debt! All of the Sanctuary improvements are happening with money we have in hand, and that's because people like you have chosen to be generous.
We have even more exciting things ahead of us, I'm hoping you'll take this moment to make a commitment to help us get there!
Peace,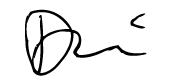 Dion
P.S. I'm honored to lead a church that is so courageous and generous. Thanks for all the ways you currently contribute to make St. John a life-changing place